I am nearing the end of my pregnancy. At 35 weeks pregnant I am writing this post and I simply can't wait to meet the newest member of our family. Let me tell you, this pregnancy has been night and day in comparison to my daughter. I can already tell my son will be an adventure, and I cannot wait to experience every minute of it. Luckily, during this pregnancy I did not experience morning sickness or any other first trimester symptoms. Thank you my little baby boy Jackson. There has been so many improvements in "pregnancy items" in the last eight years, and I would like to share with you some of these products that have made this journey easier and enjoyable.
Clothing
I got lucky in the clothing department. I work in an office and due to COVID-19 we have been working from home since I was 4 months pregnant. I did buy some essentials but I haven't had to spend a ton of money on clothing.
My number one pregnancy recommendation would have to be the Lululemon Align Leggings. I could live in these leggings. I bought my regular size at the beginning of my pregnancy and they still fit. They are sooooo comfortable and I would say they are worth the splurge. My second choice for leggings would be the Zella maternity leggings. They are very comfortable and great quality. They are thicker too which is great.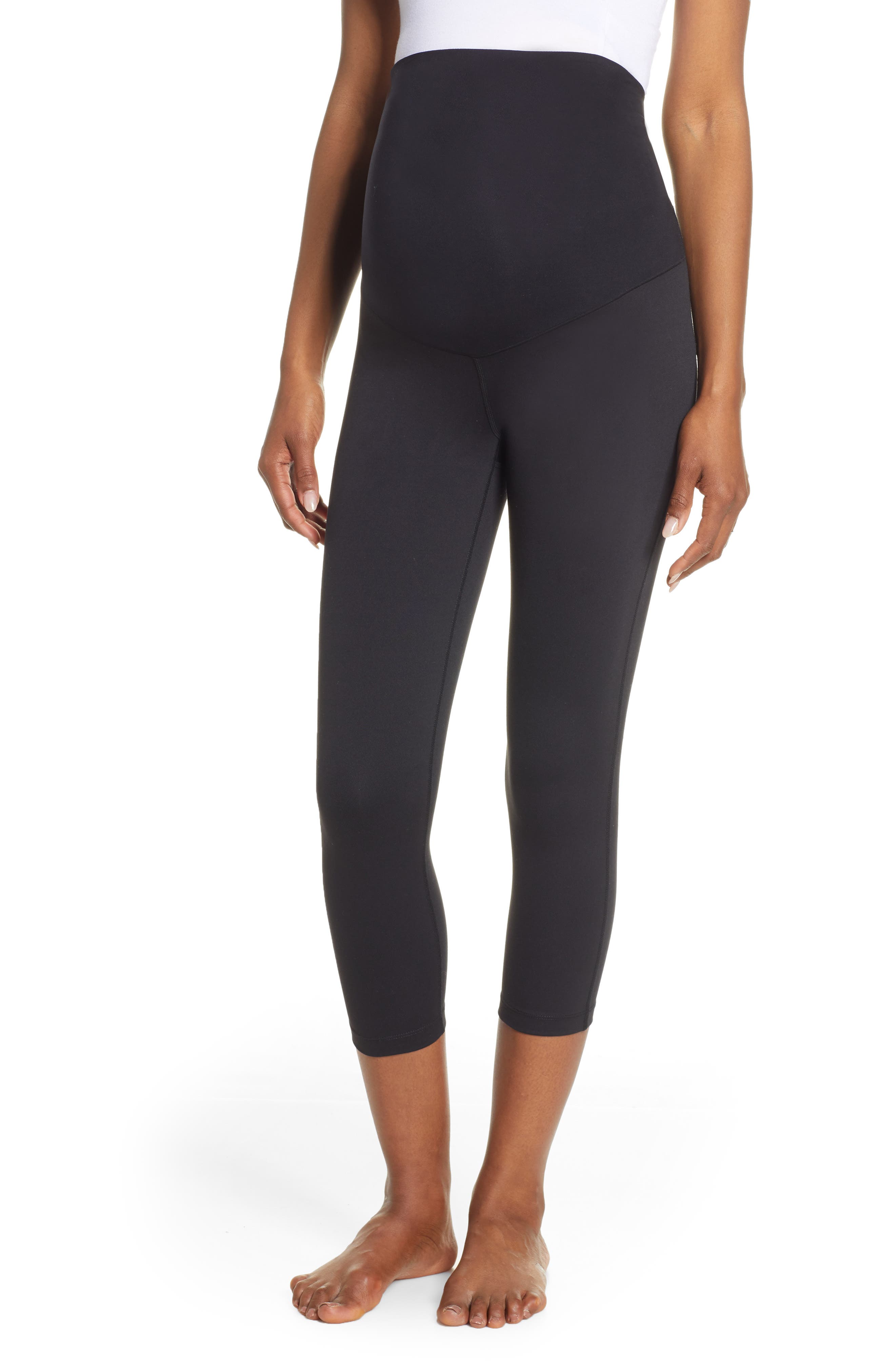 For cute tops and dresses I bought my stuff at Pink Blush Maternity. They always have sales happening and they have the cutest things. I only bought a few items since I have been stuck at home most of my pregnancy.
What saved me a lot of money when I was still working in the office and I didn't want to purchase maternity work pants were belly bands. Belly bands allowed to me keep using my pants comfortably. They also work great with jeans.
Wellness
My number one wellness recommendation would have to be probiotics. I am NOT a healthcare professional and I would encourage you to consult with your doctor to determine what is safe for YOUR pregnancy before following any recommendations. I am not someone who is in anyway qualified to give medical advice. I asked my doctor and this is what we determined would be ok for me to try. I will say probiotics have made this pregnancy sooooo much easier because it has kept me regular and avoided a lot of issues I had with my daughters pregnancy. This is the probiotics I used. I do plan on using these after giving birth.
The prenatal vitamins that I used were the Ritual Prenatal Vitamins. They taste amazing like lemon and they don't give me any side effects. They are also made with the best ingredients.
Comfort
I personally didn't get really uncomfortable until I hit 30 weeks pregnant. It was all down hill after that not gonna lie.
I initially bought a huge pregnancy pillow and it was great but it did take up a lot of space on our bed. We only have a queen size bed. I used that body pillow for the first 5 months and I found this affordable option.
I did transition out of the pregnancy pillow to this pillow wedge. I will say I love this option much more. It helps me get comfortable at night and it was also very affordable.
This next item we purchased wasn't technically for pregnancy use only it was just time for an upgrade and being pregnant made that choice come a lot faster. We bought a new mattress. We were long overdue for one and we decided for the Dream Cloud Mattress. This was definitely a game changer when it comes to comfort and of course I am not saying you need to go buy a new mattress but it did help.
I hope these items can help someone make their pregnancy easier and more enjoyable. I will be doing a blog post on all the baby gear we chose to purchase but I am waiting until baby is here to give my honest opinion on the things we bought. If you have any question leave them below.
**There is affiliate links on this post. Please see Disclosure Page.